About us
The Thai Square Redfern restaurant on the Redfern Street in Redfern will take your palate on an exciting journey like never before!
Specialising in Thai cuisine, our restaurant offers customers rich, fresh and delicious Thai dishes such as Jungle Curry, Chilli Paste Moo Crab, Tom Kar, Chicken Wing, Vegetarian Curry Puff and much more.
With our takeaway and delivery services, it provides you the option to enjoy our delicious dishes in the comfort of your own home. Order online today!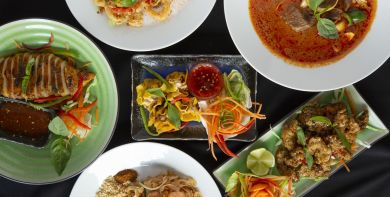 Reviews
Angelique
"Delicious and authentic Thai"
24/02/2020
YANNICK
"Best Laksa on the block - recommended!"
12/02/2020